Some of you may have heard about Partcloud- it's an online community quite similar to Thingiverse - only that the files available on Partcloud are more industry focused, and include free 3D files for Architecture, Engineering or Machinery.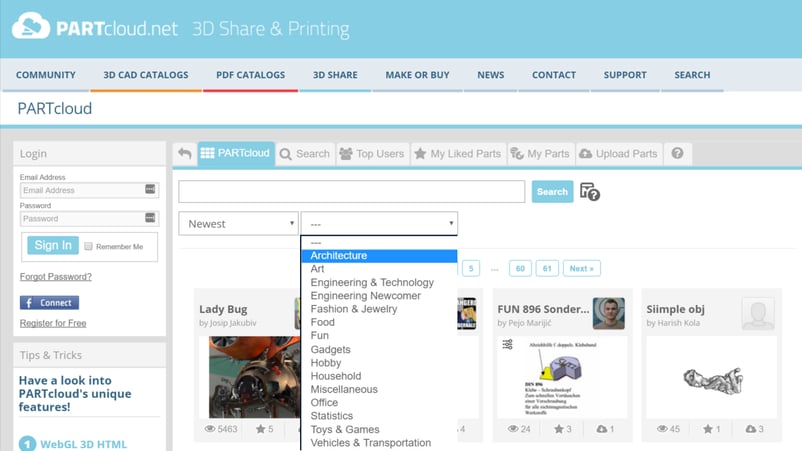 Partcloud offers a range of industrial 3D files ready for you to download, print or share
Recently, Partcloud added a new feature which lets you print an array of those 3D files available! The file is imported into the 3YOURMIND 3D printing comparison portal with just one click. This is how it works:
1. Find a printable 3D file on Partcloud
It's easy to tell whether a file is ready for 3D printing, simply look for the green mark on the bottom left of the preview image:
2. Select 3YOURMIND in the 3D printing tab
The Partcloud file descriptions have multiple tabs, click on the "3D Printing" tab to select 3YOURMIND.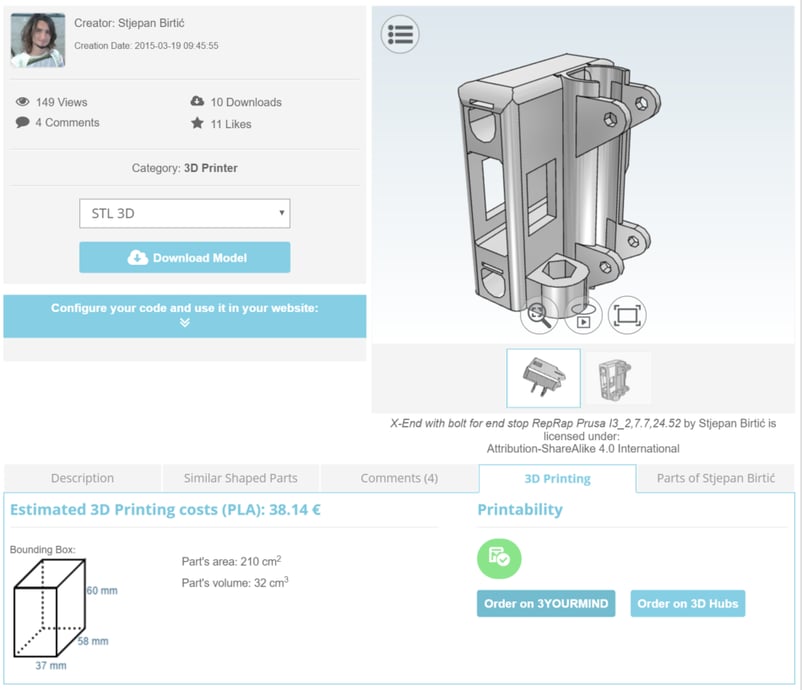 3. Scale, choose 3D printing material, and repair your 3D file on 3YOURMIND
With the file being imported to the 3D printing price comparison platform, you can now select your preferred material, scale the 3D model, and analyze it to make sure it really is printable. After that, you order your item on the 3YOURMIND platform as usual.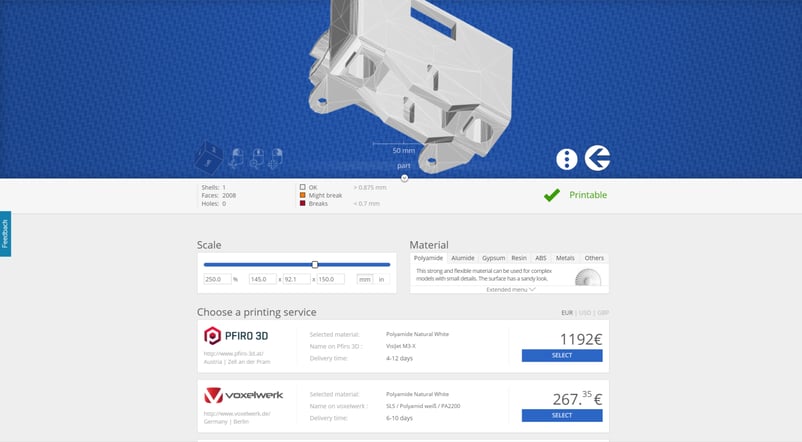 We believe this is a great addition for the many helpful features this platform offers (Partcloud also lets you cut your 3D model, view it in a virtual reality, and search by sketch).
In order to help grow the Partcloud community, 3YOURMIND offers the opportunity to share your uploaded 3D file on Partcloud! See how that works:
1. Upload your 3D file to 3YOURMIND
Upload your 3D file you would like to print to the 3YOURMIND price comparison tool using our freeCAD-Software integrations or by manually uploading it directly on our site.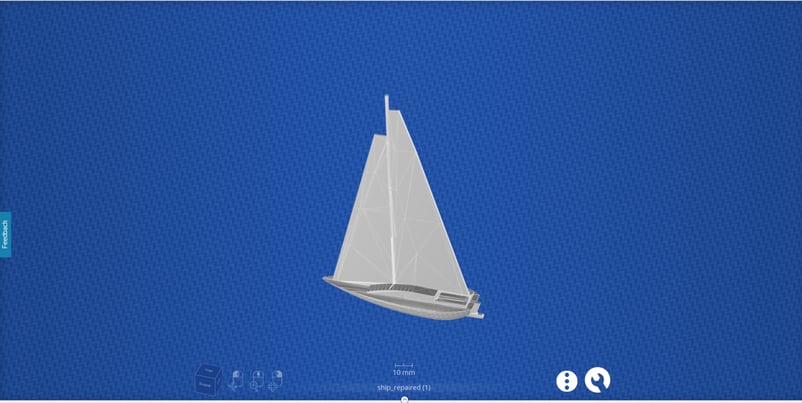 2. Log into your account and click on "uploads"
By logging into your account and clicking on uploads, you'll be able to view all the 3D files you ever uploaded to our platform.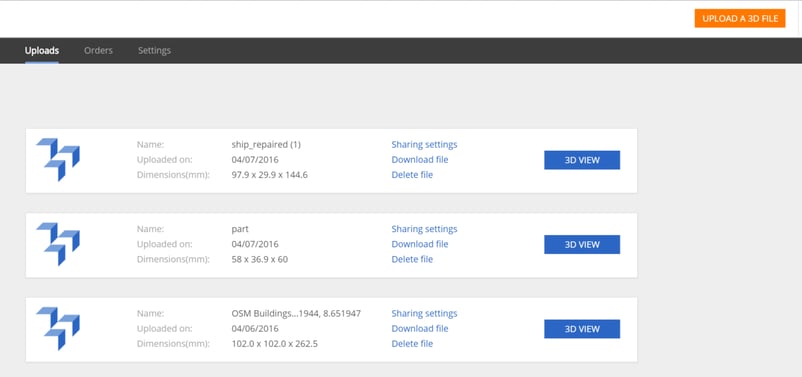 3. Click on "Sharing settings" to share your 3D file on Partcloud
Once you click on sharing settings and setting permissions, you'll be able to select to share your file on Partcloud (Partcloud requires you to create an account).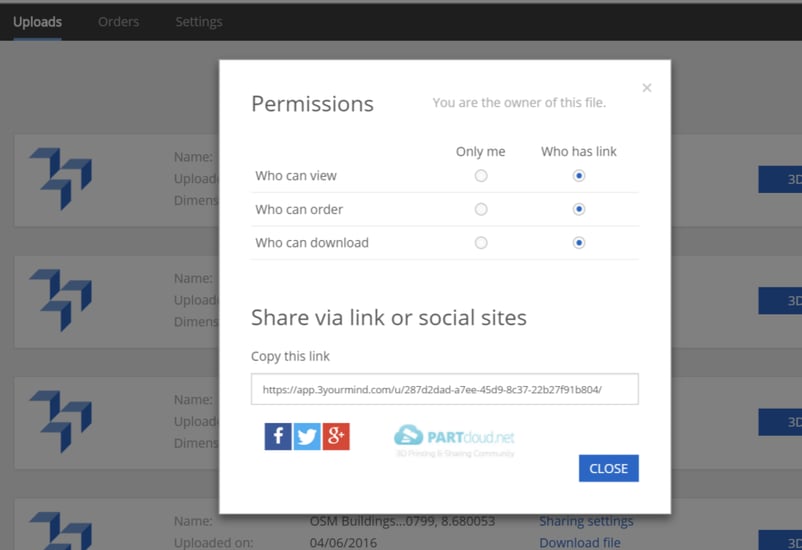 Help us grow the Partcloud community. Give people the opportunity to benefit from your experience with 3D files!